Acharya Shri Atmaram Ji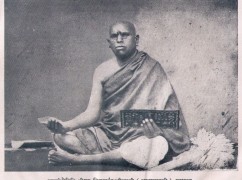 The great Jain Acharya Shrimad Vijaya Anand Suri, popularly known as Swami Atmaram Ji Maharaj was born in 1837 in lahara, Punjab in a Brahmaksatriya family who was a Śvetāmbara Mūrtipūjaka Tapā Gaccha mendicent leader and an important reformer of Jainism in the late 19th century. While attending school he came across Sthanakavasi monks and in 1853 he initiated Sanot Atmaramji.He was studying scriptures during his young age, and it this study which led him feel orthodox about conviction of image worship.
Acharya was a great Jain and his foremost service was to awaken the slumbering Jains to their duties and spiritually study jainism. He was a impressive Lecturer and this excellence in him that made people follow this thoughts and believes. He was a truthful, patient; straightforward, noble character and indomit character that helped people trust him in those changing era in the society.
He understood the ailing community then and just like a expert physician, he tried to diagnose the community in the right path. He knew illiteracy was the root cause of the downfall in the nation, so he started educating and counseling people, both men and women to educate themselves. He made education obligatory for the people under qualified teachers and made it essential for self realization.
In his whole life, he only wished day and night to eradicate vices and inculcate virtues in the Jain community. To fulfill his mission he travelled bare foot across Punjab, Marwar, Mewar, Kathiawar and Gujarat areas to infuse the knowledge of Jainism in mankind. Because of such acts he had to face lot of oppositions by independent existence and antiquity of the religion.
He was a deep thinker and a philosopher. He wrote quite a number of books, in easy Hindi on Jainism and its philosophy. Most important of these are Jain Tattwadarsh, Agnan Timeer Bhaskar, Tattwa Nirnayprasad, and Chicago Prashnottar. Some of his books have been very much appreciated by European scholars and Indian writers.
He knew the strained relationship building up between the different communities like Oswals, Aggarwals, Khandelwals and many more. Swamiji had taken full advantage of his position that helped them and emphasized the desirability of their interdining and intermarriage. By doing so, he could succeed in cordial relations in many places. His endeavors led to the resuscitation of Jain religion, art and literature about which very little was known to the world at that time.
Acharya Shri Atmaram Ji was the first ever known Jain Acharya Samrat of Jain santhanakvasi shwetamber shraman sangh.
Acharya Shri Atmaram Ji's soul left his body on dated 20th May 1896.
Acharya Shri Vijay Vallabh Suri ji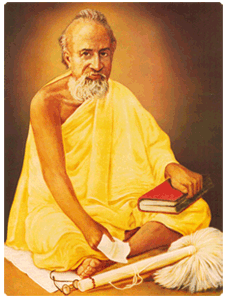 Acharya shri Vijay Vallabh Suri Ji was born in the year 1870 in Vadodara, Gujarat. He was a great jain and also known well as Punjab kesari. He was a great follower of jain Acharyashri Atmaram ji and spread his teachings across. He desired and wished to serve the sick people under the commandment or instruction of Jainism. He served for the people who were sick and poor and was always spreading humanity among the common people irrespective of their gender.
He vigorously participated and established in the establishment of hospitals, schools, and educational centers etc which are well established institutes/centers now. His core works was in Punjab where he actively worked to set up such institutes under the precepts of Jainism.
He had also travelled across the country to spread his noble cause and fund for the same. Many rich people had come forward to help him for his dignified causes and many educational institutes and hospitals were established.
He is famous for his work as a provider for the deprived and also as a spiritual leader. Many follow his spirituality as well as his leadership in the present age. He had not only making his presence through his spiritual leads but also with his numerous splendid work that he has done for the people who were in the need of a philanthropist. He is learned to be one of the uppermost priest of the jainas in India and devoted his whole life for the ancient faith.
Acharya Vijayanadsuri was followed by Acharya Vijay Vallabh Suri as the head of the Tapa Gachchha who had inspired building of many Jain education institutions nationally. There are many such leaders who have followed him and taken his path forward.
India Posts have issued a postage stamp of Acharya Shri Vijay Vallabh Suri on 21st Feb. 2009.
Acharya Vijay Vallabh Suri is always remembered and admired for his outstanding contributions in the field of education, humanitarian reforms and religious tolerance. He was also among one of the first supporters of Gandhi's non-violent campaigns conducted for the independence of India from the British rule. There is an auditorium which symbolizes him with a height of eighty-four feet which is one foot for each of Acharya's life spent in teaching jaina and spirituality.
There is a temple in Delhi which is dedicated to Vasupujya, the 12th Tirthankara, in memory of the late Acharya Vijay Vallabh Suri. Today nearly 60% of monks and nuns are disciple followers of Atmaramji Maharaja who was followed by Acharya Vijay Vallabh Suriji and had actively spread his teachings.
Acharya Shreemad Vijay Vallabh Surishwarji's Maharajsaheb's soul left his body on dated 22nd September 1954 in Mumbai.